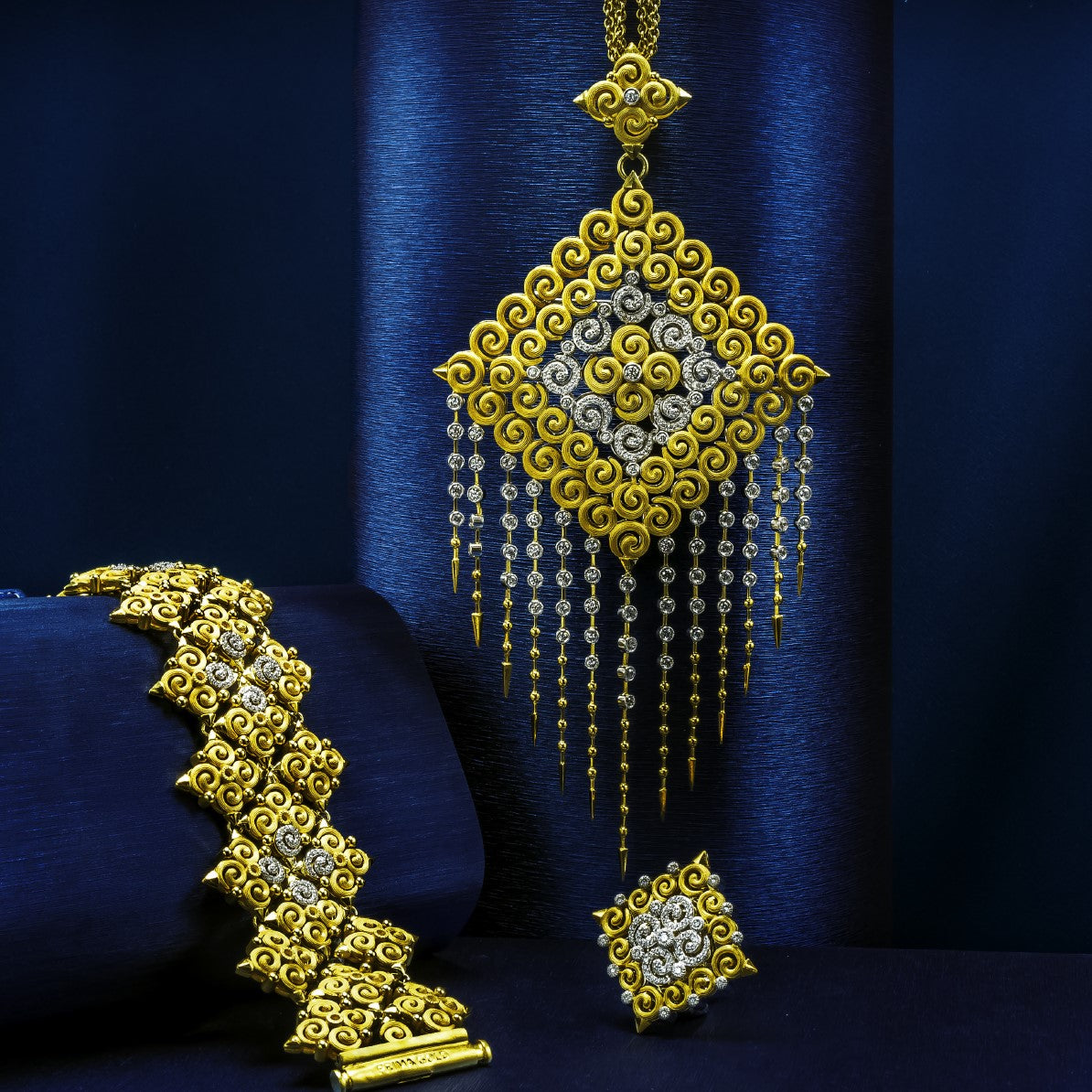 Enriched with its profound meaning of 'One and Only'
The '๑' figure represents number 1 in the Thai numerical system. This set utilizes this distinctive shape and fuses it with an International look. While its glowing gold component conveys a message of wealth and productivity passed from the giver to the recipient. And the symbol of ๑ imparts the notion of being primary and unique.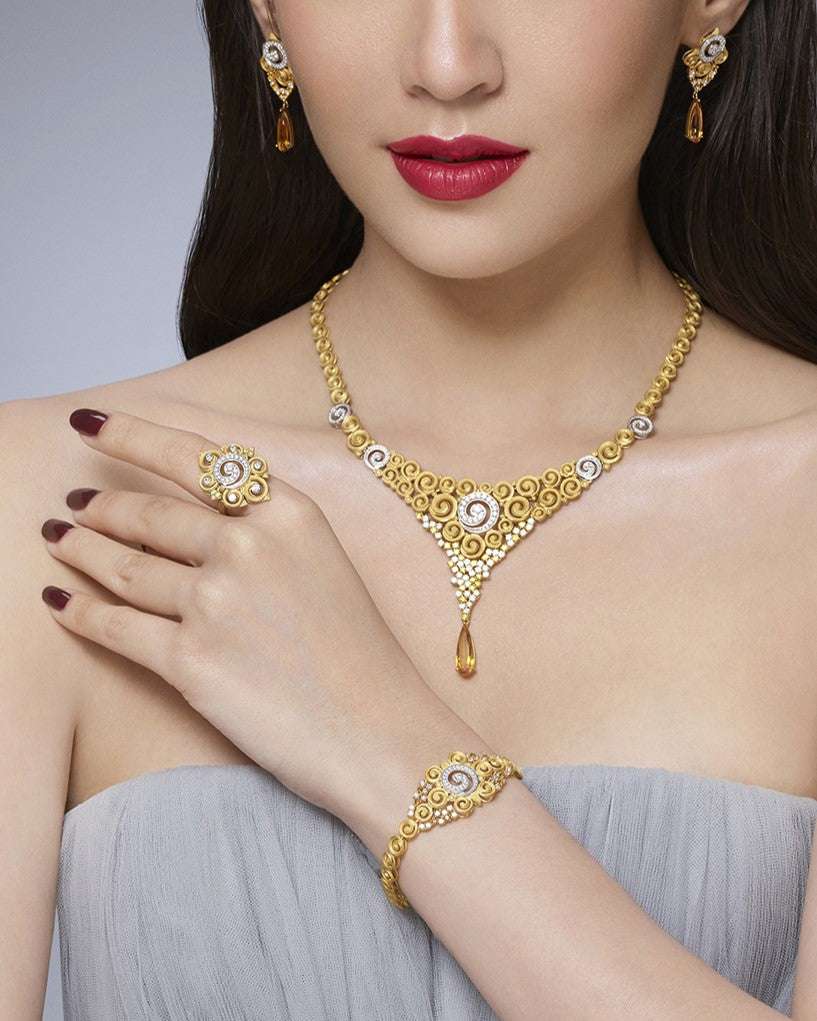 The silhouette of the Thai numeral one remains visible. Together with the major component of shining gold, all elements convey the notion of contentment and fertility, as well as the sense of oneness and unison, from the presenter to the recipient. Enhancing the superior beauty as
its meaning conveys and with sparkling diamonds to enrichits most appealing form, proudly regarded as the signature collection of Prima Gold.