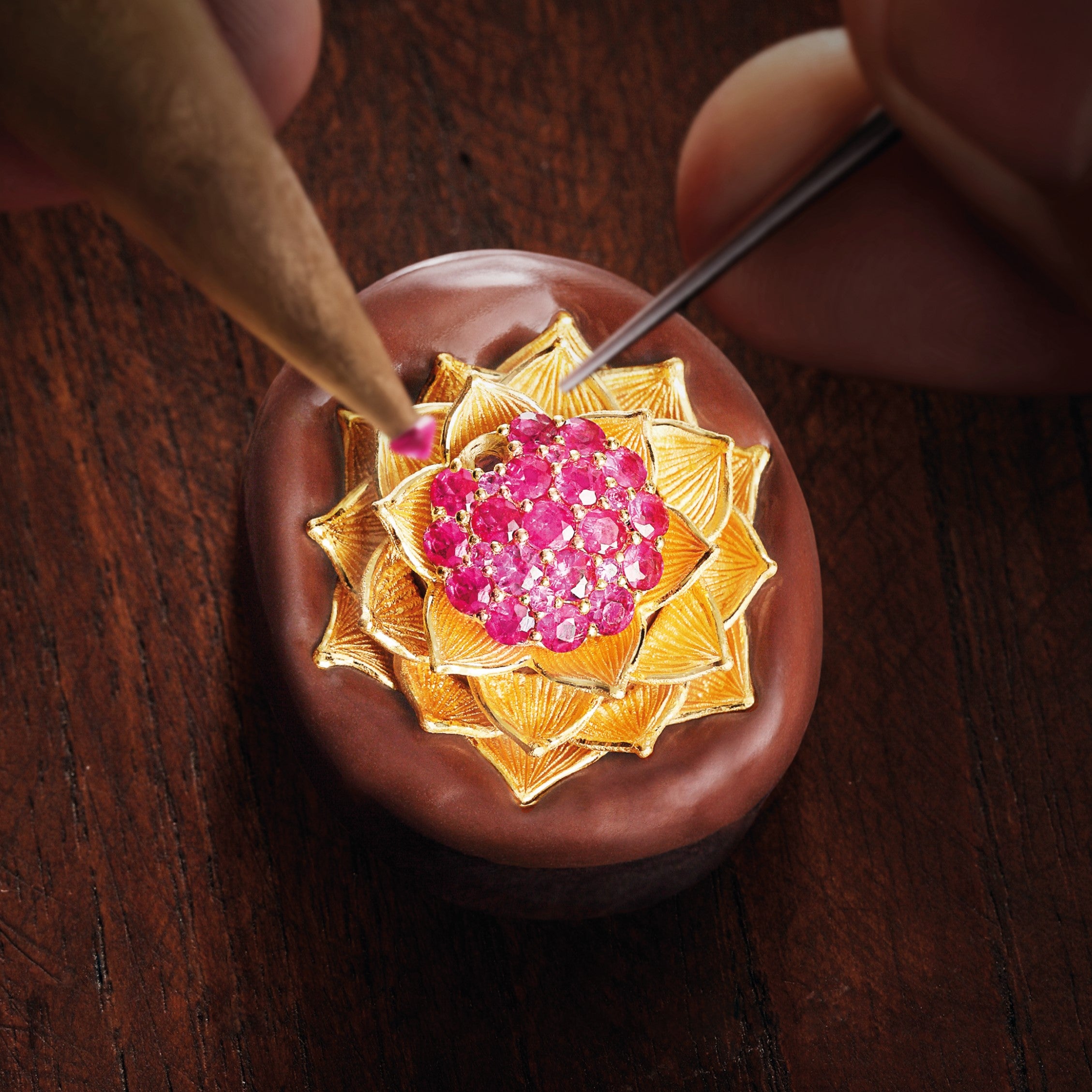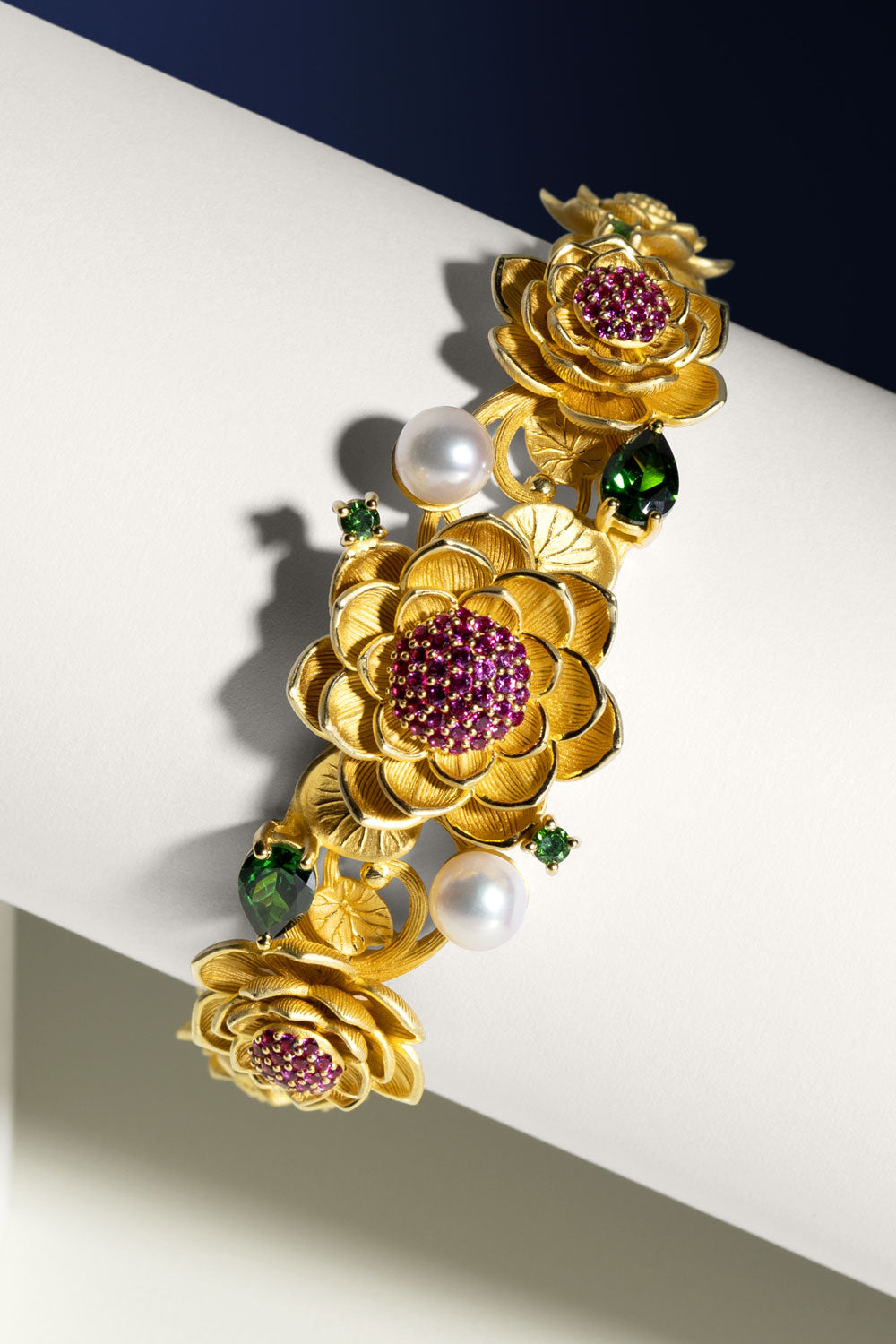 The mythology of the golden lotus is this collection's major theme. The artisans amalgamated perfectly formed of lotus shape to be the fine gold backdrop. All gems were chosen for their perfection of color, and embedded with fastidious care. In this presentation the flower profile looks subtle, gorgeous and entirely natural. Chinese people believe that the collaboration of red and gold colors depict the concept of contentment.
This design, highlighting the delicate technique, displays the evident distinctive structure of the renowned lotus flower. Prima Gold has never previously created the exotic profile approach of this magnificent water flower .This inventive approach has, as a result, delivered greater perspective to this charmingly appealing new design.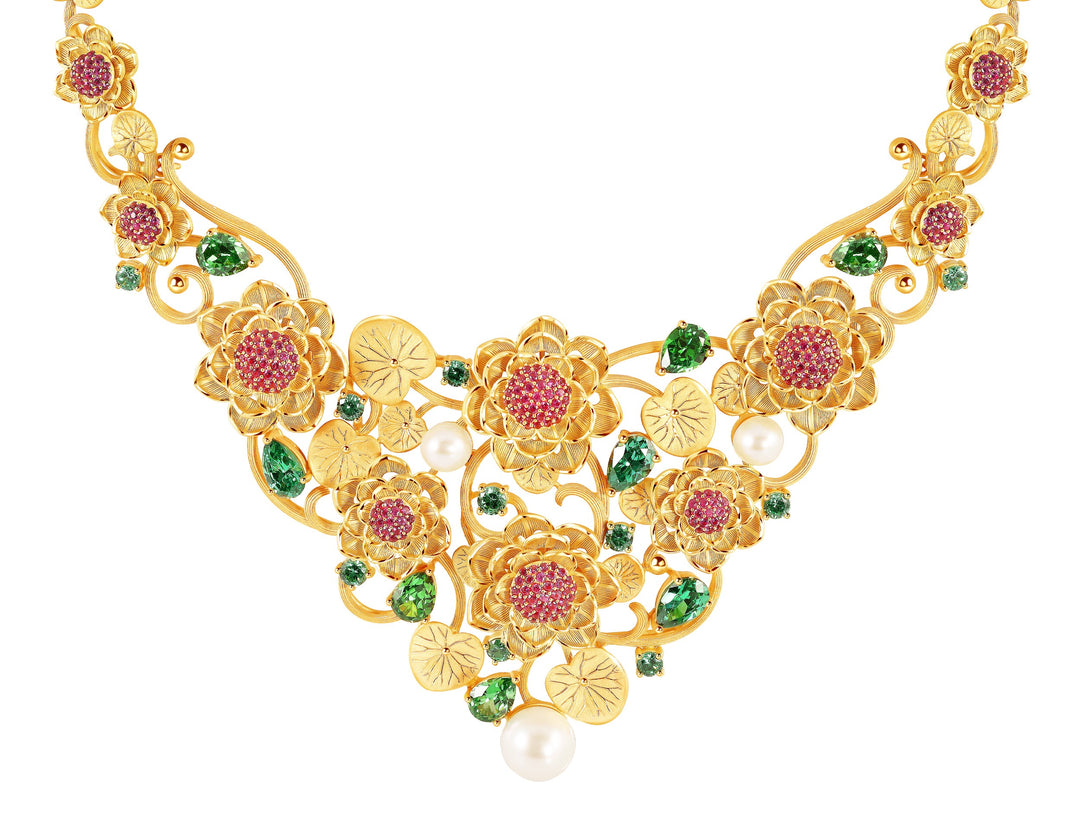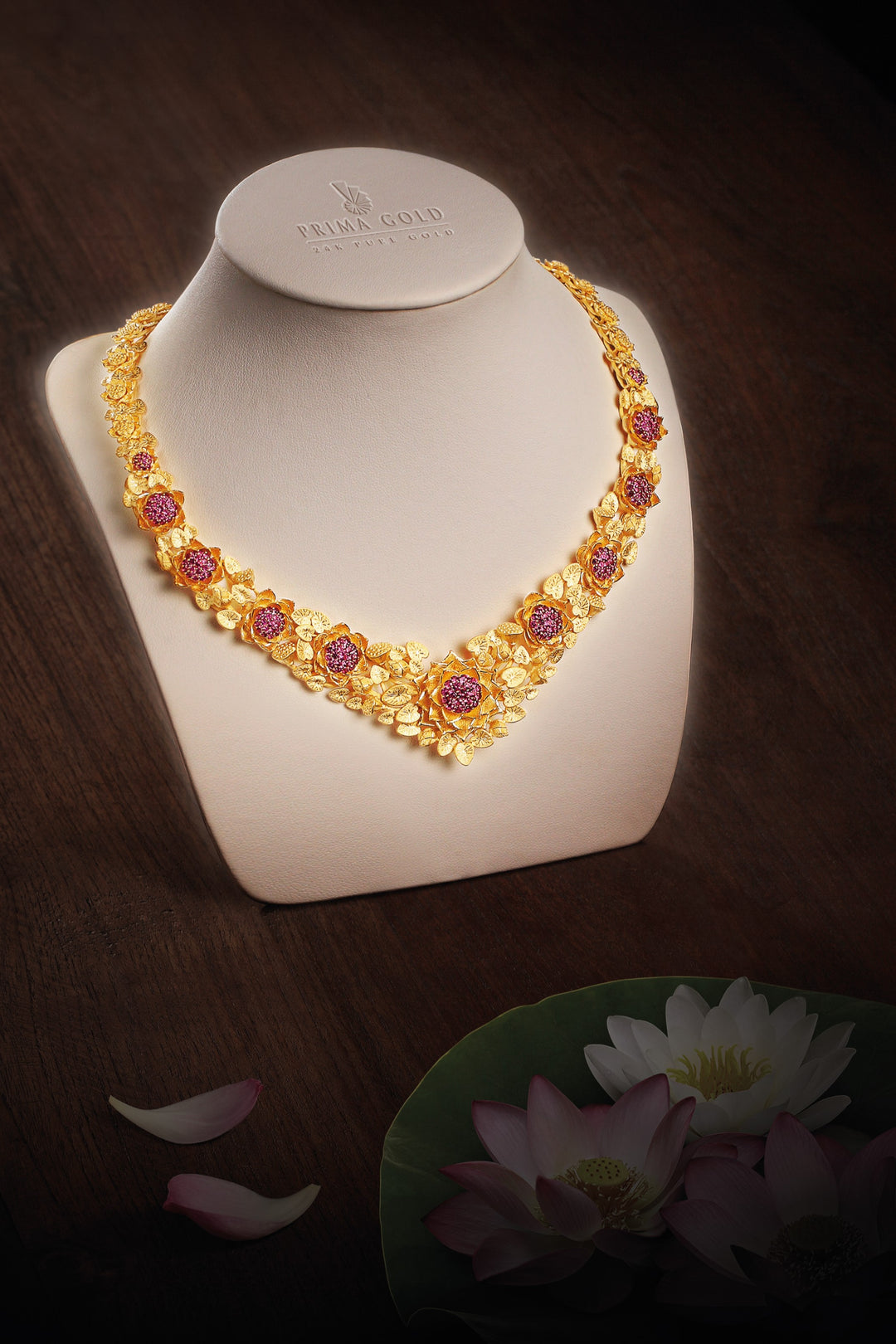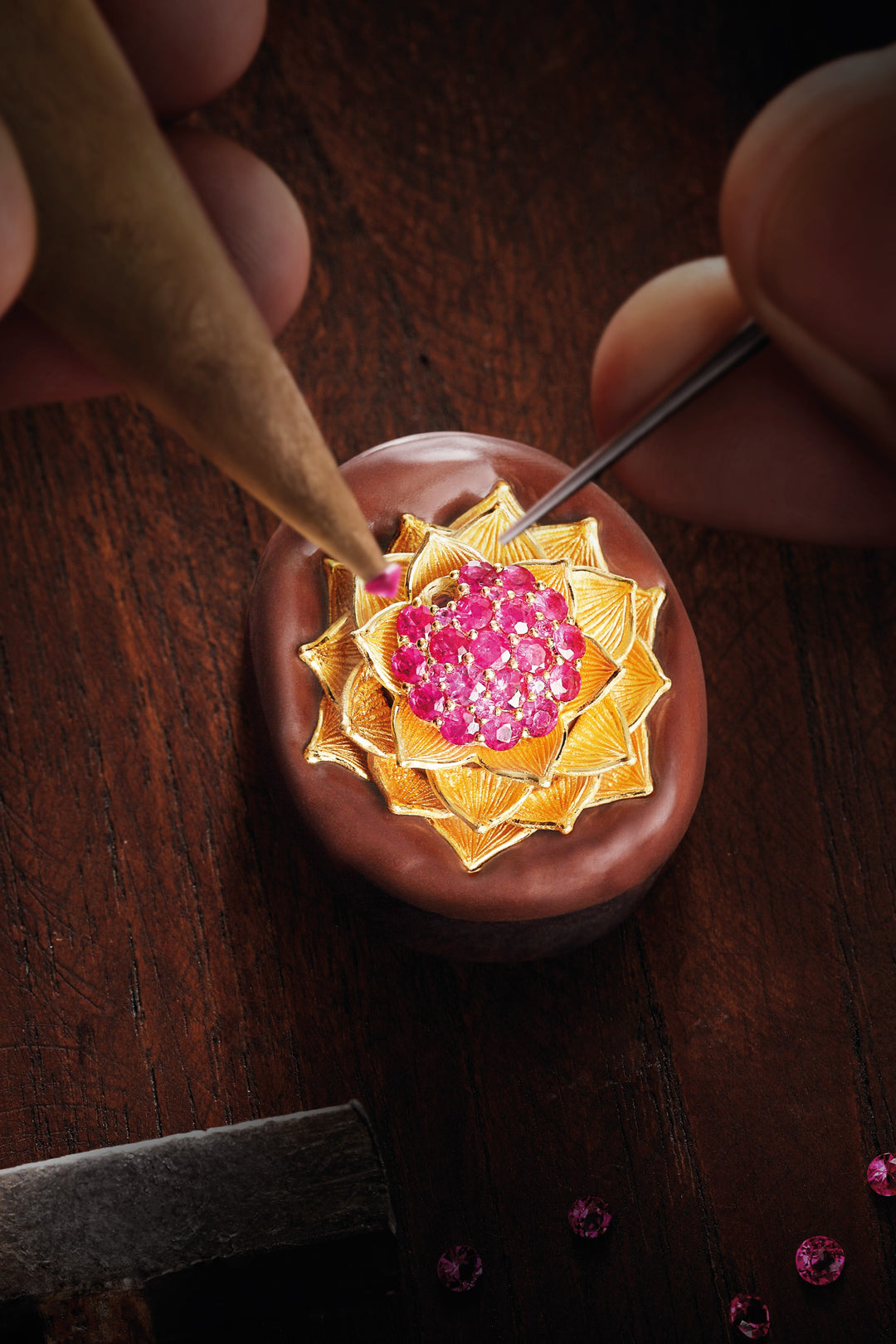 The unique shape of lotus petals conveys the sense of classic, pure beauty that prevails in eyes of nature. Each petal is finely crafted and assembled in radiant form, bringing out the perfect arrangement in dazzling gaze.